Optimal flexibility
The surgical guide is custom-made for each individual patient. It fits perfectly whether you choose a bone-supported, mucosasupported or tooth-supported surgical guide.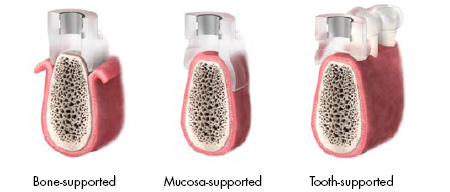 Facilitate™ Surgical Procedure
Facilitate™ Surgical Guide directs both the drilling and the implant installation.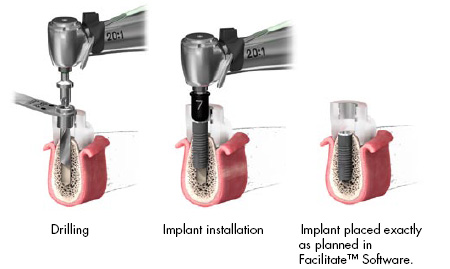 Temporization
The surgical guide can also be used to fabricate a temporary bridge, which makes it possible to provide the patient with a temporization at time of implant surgery.