Facilitate™ – Computer Guided Implant Treatment
You are good at what you do. Competent and dedicated. You take good care of your patients and you are always interested in learning more about the latest developments in your profession. If you recognize yourself in this description, Facilitate™ will certainly interest you. It is a perfect planning tool for efficient, accurate and predictable implant treatment. Planning in Facilitate™ gives you better control over the final treatment outcome and it enables you to fully utilize your competence and skills.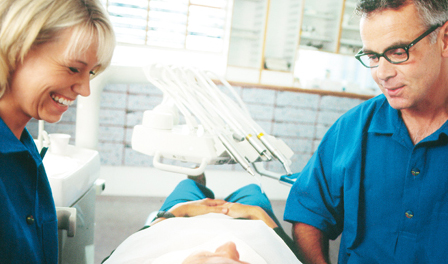 Facilitate™ helps to ensure accuracy and can help to avoid unpleasant surprises during implant surgery. It also provides better control over the esthetic outcome. The concept is based on a 3D visualization of the patient's anatomy and the software helps you to measure and locate vital structures, such as the mandibular nerve, sinus cavities and nasal floor.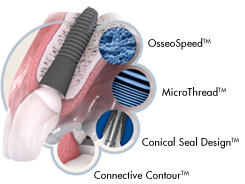 The surgical guide and instruments are specifically designed for Astra Tech Implant System™ and comply with the unique benefits of the Astra Tech BioManagement Complex™. It is a combination of important key features such as the implant surface, the implant design, the abutment connection and the soft tissue contour.
Facilitate™ is based on the successful SimPlant™ software from Materialise Dental.